AITP Akron-Canton Chapter Meeting

Add to: Outlook ICal Google Calendar
Location :
The Bit Factory
526 South Main Street, Akron, OH
5G Wireless - Technology & Business Applications
There's been a lot of news on 5G technology, some of it overwhelmingly positive and some more measured. But 5G is not just a new radio access technology, it's a completely new network architecture with many business benefits and nuances. This presentation will educate you on drivers, use cases and key technologies which compose the 5G.
Presenter: Veli-Pekka "VP" Ketonen, 7signal Solutions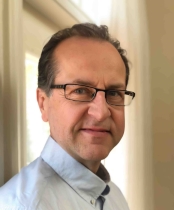 Bio:
Veli-Pekka is the founder and Chief Innovation Officer of 7signal Solutions, Inc. Veli-Pekka heads 7signal innovation, customer success, patenting and is a regular speaker at industry events. VP has a broad background in radio networks, having built a 12 years career at Nokia Networks. As a Senior Manager, Program Manager, and Project Manager, he has led several large R&D initiatives within Nokia, including the development of Nokia UltraSite GSM/EDGE Base Station in Dallas/USA and the Nokia Microwave Radio products. With Nokia, Veli-Pekka was also responsible for Nokia GPRS/EDGE Radio Network (BSS) system performance competitiveness. Veli-Pekka is author of fourteen patent families and has several ongoing applications.
Meeting Sponsored by:

Networking: 6:00pm - 6:30pm
Presentation: 630pm - 7:30pm
Wrap-up: 7:45pm - 8:00pm
Quick Resources
Popular AITP Articles