AITP San Diego Career Panel Discussion

Add to: Outlook ICal Google Calendar
Location :
AMN Healthcare
12400 High Bluff Drive, San Diego, CA
2018 AITP Career Panel Discussion
AITP San Diego is hosting a dynamic career panel discussion this September. It will be an evening of interesting discussion on taking your career to the next level and/or launching a new career. You will find pointers on preparing for a new job and a live panel discussion including leaders in the local market focusing on key topics in areas such as Technology, Information Systems, and Risk and Compliance, to name a few.

Potential questions asked of the panelists:
Current hiring trends and challenges
How to attract candidates that are the right match for your organization
Push and pull of outsourcing vs. insourcing
Contract vs. Permanent employment dynamics
What can you do to align your skills with your career goals?
Interview advice
The panel of leading authorities on the San Diego IT job market should be very informative, particularly to those who are actively looking.

The evening's schedule:
5:30 - 6:30 PM - Appetizers and Networking
6:30 - 7:30 PM - Career Panel Discussion
7:30 - 8:00 PM - Coffee

Our Moderator: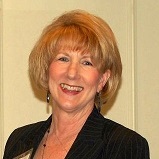 Janeen Bralla, is the career recruiter in the IT field and AITP San Diego's Student Chapters Liaison Chair.

Register by 7:00 p.m. on the 25th to receive a pre-printed badge.
Quick Resources
Popular AITP Articles